Source: Asmag
The factory of the future will be characterized by low volume, high-quality products as customers begin to demand products that are customized and unique, delivered at a fast pace. In such a context, robots that can work along with humans in factories would play an important role in production.
Speaking at a recent seminar on disruptive innovation, Steve Wyatt, Group VP of ABB Robotics elaborated on this as he introduced the company's perspective on the future of smart manufacturing.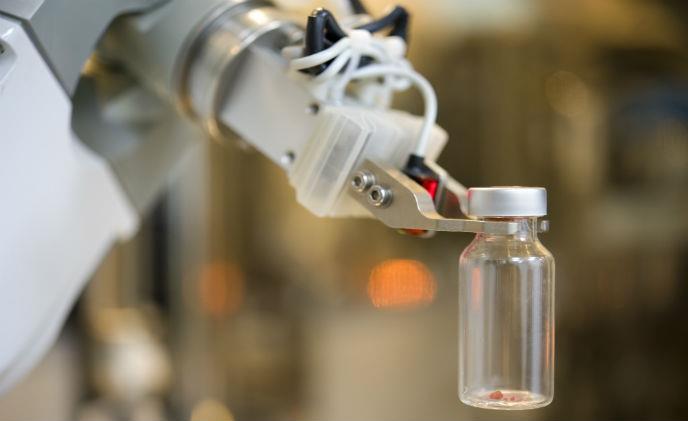 "If you think about what the factory of the future will need to be, it has to be flexible – this is one of the reasons why robots are referred to as flexible automation, they are able to do different things – and it will be characterized by collaboration and digitalization," Wyatt said.
If you look at a typical robot installation today, there will be safety barriers, tends to sit on a fixed place in the factory and tends to do a fixed task. If the robot has to be assigned to another task, there will be significant effort involved from physically moving the machine to programming it to learn a new task.
Collaborative robots work together with people. To some, this means robots can share tasks with humans, to others it means something that can move from one task to another quickly.
ABB, in its efforts towards collaborative robots and factory of the future, came up with something called YuMi. Wyatt called it the world's first truly collaborative robot.
YuMi is a lightweight, easy-to-use robot that is safe for humans to work with. If you touch the robot it absorbs the impact, but if you touch a bit harder it stops functioning. This means it can stop itself from causing any injury to the humans that it works with.
Wyatt explained that the initial idea for YuMi came up as some of their customers sought a solution to lack of workers at a factory. They wanted a solution that can fit into the same space as people in a manufacturing line.
"In the factory of the future, flexibility will be very important, and collaboration will be important," Wyatt said, indicating that a concept like YuMi is what would allow factories of the future to operate efficiently.
Author: Prasanth Aby Thomas